Unexpected Star of the Week 01/04/21
Killian Donnelly
Bonnie Doon Golf Club
Handicap: 18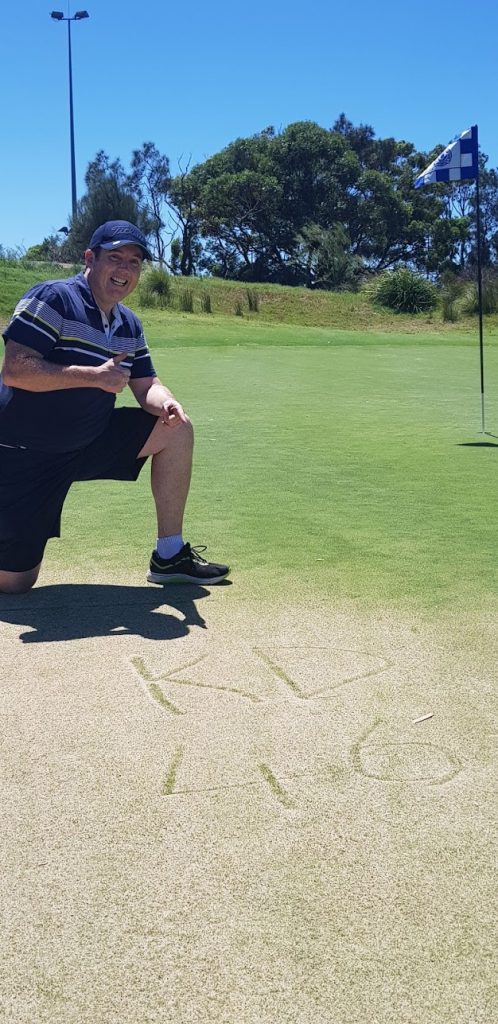 1. How long since you last won your club competition?
Killian: 10th February 2019.
2. What was your Target Score and what score won your club comp?
Killian: My Target Score was 36 to win $50 and the winning score in the comp was 46 – nobody even came close!
3. Tell us a little about a great hole where you fought to get a point or 2 or 3 or 4.
Killian: I holed out on the last for a 4 a four (birdie) and wrote my score in the sand on the green as it had been particularly windy that day and part of it was covered!
4. Tell us about a hole you completely blew.
Killian: Not the same day – as I can hardly remember last week let alone 2019. Presidents Cup Qualifying this year. Stroke play to qualify – top 16 go through. Took a 9 at the par 3 15th – and lost out in a countback to qualify! I am still receiving counselling.
5. How did you feel on the 18th knowing you were about to win your Target Score?
Killian: Well I didn't. I turned with 15 and said to my pal I would need 3 pars to get my 36 and nothing worse than a bogey. Putting had not been great and needed to par 3 of the last 5 to get it. I did and the rest is Target Score history! The 18th for me is 3 shots in anyway so in reality I needed to get on in 3 and 2 putt…I did
6. What's the stupidest tip or advice you've been given to improve your game?
Killian: Practise more!
7. Why should golfers come play your course?
Killian: Bonnie Doon have fully finished the redevelopment and as it beds in it is getting better and better. There are so many different ways to play each hole it can be very unique.