"It just makes more sense to equal or beat a score instead of beating every other player in the field."
With Target Scores now present in just over 150 golf clubs across Australia, we want to share with you our journey so far and where it all started. We look forward to serving more member golfers around the country searching for MORE in their club comps – be it more excitement playing for bigger prizes, or in many cases having the chance to win A prize!
Golf Surprize Stickers – The Trial
When Target Scores started it was originally named Golf Surprize Stickers. Players would come into the proshop, pay the pro $5 for their Target Score, and then receive their Target Score and prize on a sticker which they would then stick to their scorecard – think of it as an 'offline' version of the current Target Scores you use.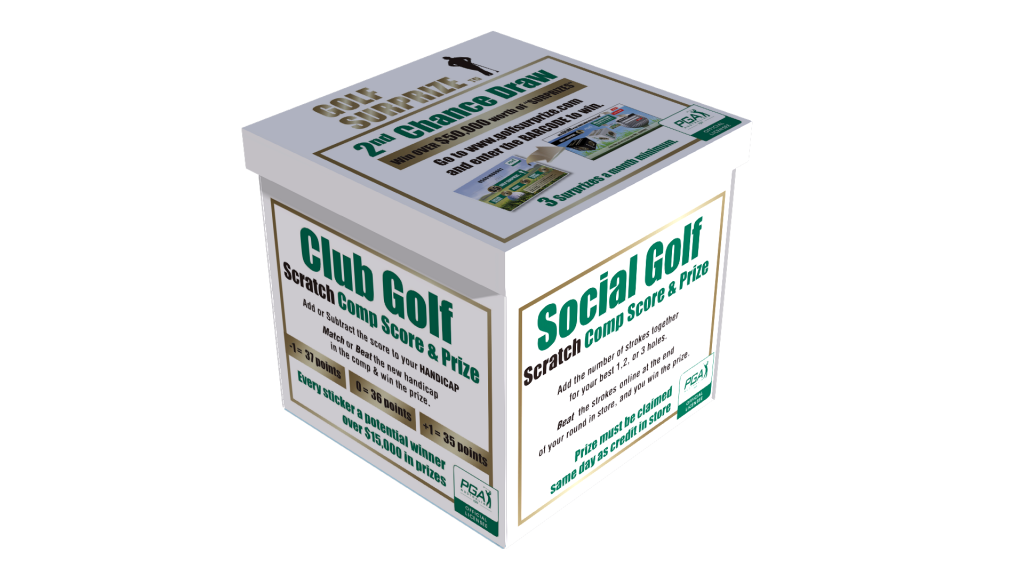 Some of you may be already familiar with 'Stickers', that's because they were sold throughout 70 On Course proshops throughout Australia.
Around $260,000 was won in total by players using Stickers who would then go on to spend over $580,000 back in those proshops.
With the success of Stickers, it was time to move on to the next stage: developing the product online.
Target Scores – It Just Makes More Sense
Target Scores first went live in the early months of 2020. Back then the website was named golfsurprizecomp.com.au and had a dashing chap by the name of 'Mike' pop up in a Facebook ad. Those ads would appear through our Facebook page named 'Undercover Comp Guys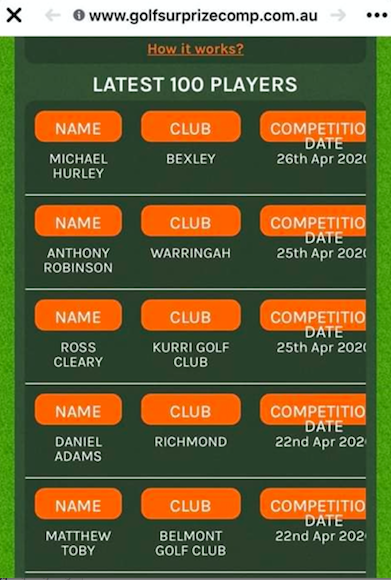 After a few website overhauls, countless bugs, and some serious money awarded back to players, we have now arrived at targetscores.com.au, and whilst the website may have changed a lot of the past year, our mission has always remained to offer players a more achievable way to win more in their club competitions. It just makes more sense to equal or beat a score instead of beating every other player in the field.
I'm glad to say that the look of the website will probably stay the same for a while, but there will be more cool updates and changes as we continue to grow. The 'Pop Art' theme will definitely be staying too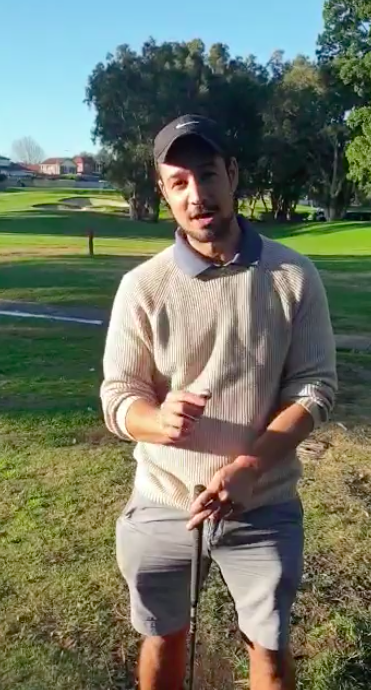 Where we are and where we are heading…

Thousands of different players have teed it up in their club comps using Target Scores. The 'Target Score' which has nothing to do with your handicap by the way, has been used in over 150 clubs and that number is growing fast thanks to your continued support and trust in us!
With your support, we want players to be winning greater prizes with Target Scores at every club in Australia and whilst supporting local clubs will always be our priority, we want to offer you the choice and freedom to spend elsewhere with major retailers – and that list is also going to grow.
We know you love and believe in the concept of Target Scores and we are here to answer your questions and offer support 7 days a week. Please let your friends at the club know.