Unexpected Star of the Week 13/05/21
Brett Allen
Mandurah Golf Club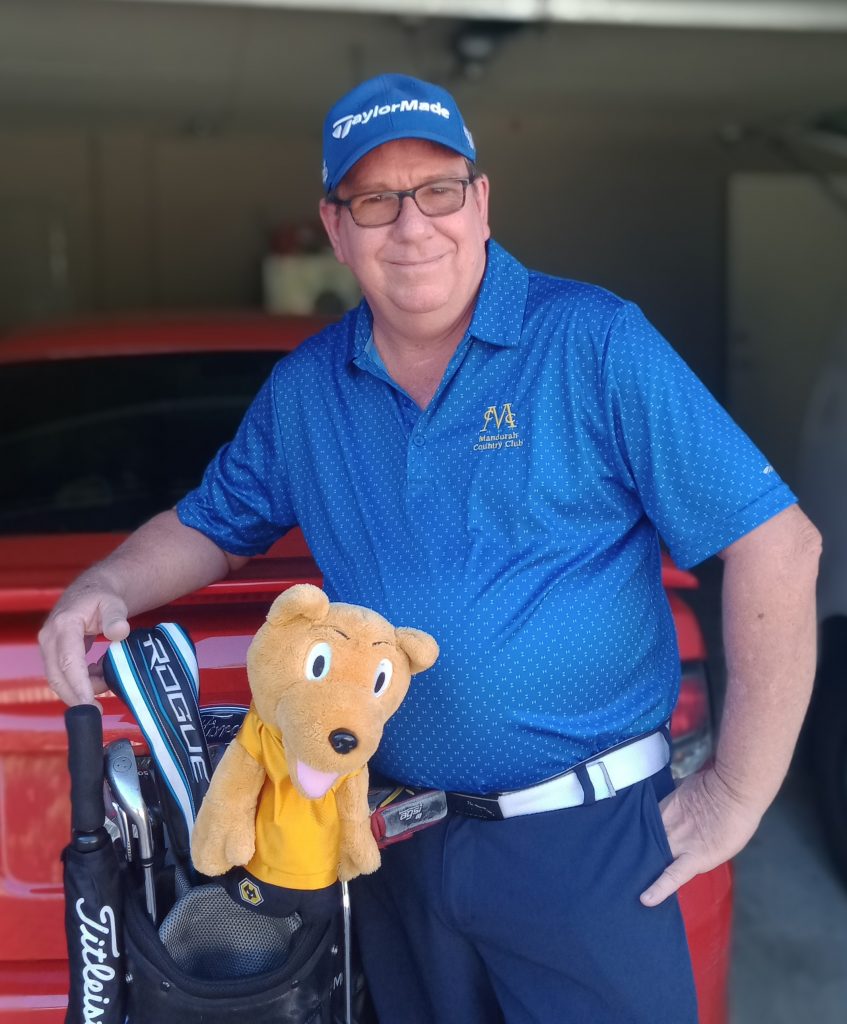 1. How long since you last won your club competition?
Brett: Just 6 weeks. Unfortunately I hadn't entered a Target Score for that round!.
2. What was your Target Score and what score won your club comp?
Brett: The score that won this comp was 42 points by a 30 handicapper!
3. Tell us a little about a great hole where you fought to get a point or 2 or 3 or 4.
Brett: I holed a string of putts on my back nine, including a 25 footer for a point on 13, 20 footer for 2 points on 14, and two 15 footers on 16 & 18 for birdies for 3 points.
4. Tell us about a hole you completely blew.
Brett: On the second hole, I was pin high in the bunker and only about 10 metres from the pin. Unfortunately I couldn't stop it on the green from that close and then missed a 4 footer to save 1 point, my only wipe for the round.
5. How did you feel on the 18th knowing you were about to win your Target Score?
Brett: I had 35 points (36 target) standing on the last tee, a hole I have a stroke on, so I knew I only needed a double bogie to make Target. Made a solid regulation par for 3 points for the win!
6. What's the stupidest tip or advice you've been given to improve your game?
Brett: Had plenty over the years from people who just don't know when to keep their opinions to themselves. Usually these guys are mid teen handicappers who think they know a lot about the game or have a professional in their family line!
7. Why should golfers come play your course?
Brett: My course has come on in leaps and bounds over the past few years to the point it is one of the best in WA again! Our club won facility of the year in 2017 & 2019, we had a greenkeeping apprentice of the year last year and this year our head greenkeeper Neil Graham, won Course Superintendent of the Year for WA – pretty good reasons to come and play here at Mandurah!