Unexpected Star of the Week 19/02/21
Stuart McDonald
Lismore Workers Golf Club
Handicap: 14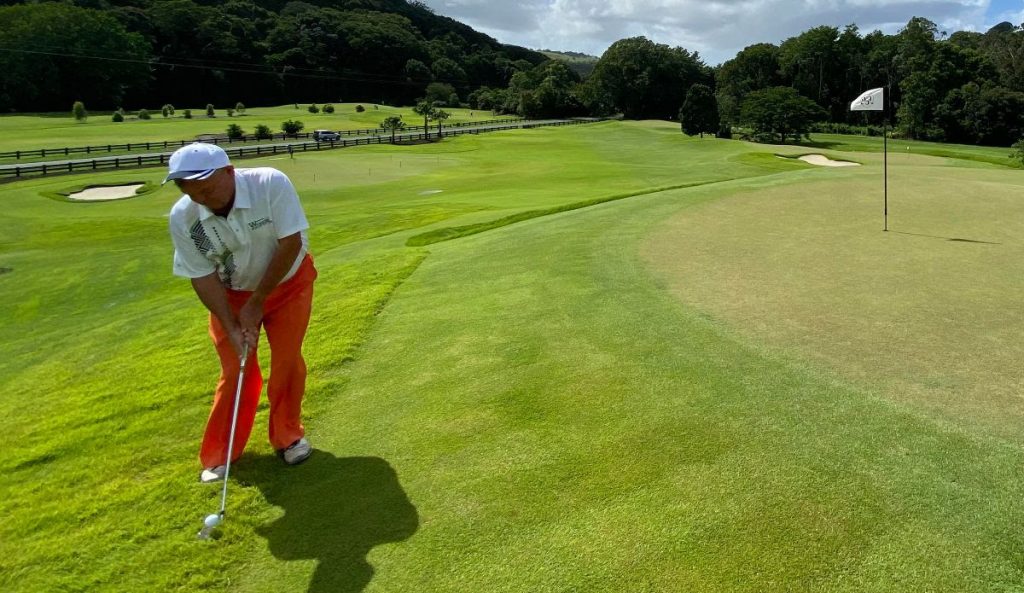 1. How many months or years since you won your Club Comp?
Stuart: Got second in December, won a $25 voucher


2. What was your Target Score and what won your club comp?
Stuart: The comp was won with 39 points. I got 38


3. Tell us a little about a great hole where you fought to get a point or 2 or 3 or 4.
Stuart: Hole was the 17th at Lismore Workers Golf. Hole is 355m. Nice drive about 240m. Then hit a wedge, flew high, landed about 2m short of the pin and finished at 300mm from the hole. So close to the eagle but not! Still an easy 3 for 4 points.


4. Tell us about a hole you completely blew?
Stuart: The hole before, the 16th, par 3, 137m, always hit an 8 iron, that day pulled it way out of bounds into snake territory. 3 off the tee to 5m over the green, chipped up to 2m, then 2 putted for a TRIPLE bogey.


5. How did you feel standing on 18 knowing you were going to win your TS?
Stuart: Great, actually got 4th that day in vets comp but all that got me was a ball, TS awarded me $25. Yahoooooo!

6. What the stupidest advice you have ever heard or been given?
Stuart: Once was told by a Pro that I don't need to focus on keeping my focus on the ball-location and keep my head down right through the swing. 


7. Why should golfers come play your course?
Stuart: Golfers should come to our course because it is a well maintained course. It's challenging and offers some flat layout and some more hilly type layout. The greens are good and currently being refurbished to upgrade them further. The rough is there and punishes for wayward shots but isn't so long that you can't find the ball. Slope of the white tees is 116 so it about average difficulty so plays well for the mediocre golfer. 
Well done Stuart, enjoy your free Target Scores and we look forward to seeing your name on our winner's list again!